Have you organized an aperitif at home and want to offer your guests something tasty, delicious and healthy? Don't give in to the rotisserie! We have chosen for you a recipe for a delicate pate suitable for sandwiches or canapés, but also to embellish a savoury pie. The protagonists are one of the most famous vegetables, the artichoke, and a very fragrant citrus fruit: Lemon. We recommend the Lemons of Sicily by Farmers Giambanco.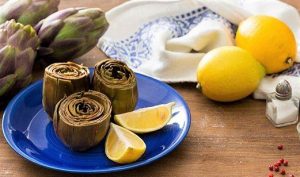 WHAT YOU NEED
320 gr of Artichokes (about 4)
2 Organic Sicilian lemons from your tree!
40 gr of extra virgin olive oil
1 tuft of Parsley
Salt to taste
LET'S START!
Clean the artichokes by removing the outer leaves.
Once at the heart, cut the tip and remove the outermost layer of the stem.
Cut the artichokes in four, eliminating the "beard" in the middle.
Pour water in a saucepan with two Bio Squeezed Sicilian Lemons (juice + whole skins).
Add the cleaned artichokes to the pan.
Cook for about 20 minutes.
Drain the artichokes, remove the lemon peels and let them cool down.
Pour the artichokes into the mixer and add the oil, parsley and salt.
Blend until uniform consistency is obtained.
Transfer the mixture into a bowl covered with film and leave to rest for about 20 minutes.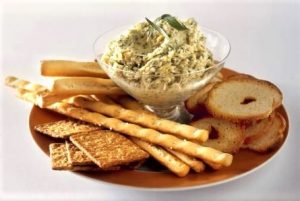 What is your choice? Simply spread the pate on croutons and crackers or use it as the main condiment of a rustic cake or a first course?
Click here to adopt an Organic Sicilian Lemon Tree and delight yourself with this recipe